Makeshift Mocktails is a book about making mocktails. It has 26 recipes organized into four seasons. I developed all of the recipes, wrote all the descriptions, and took all the pictures myself. ~ Jake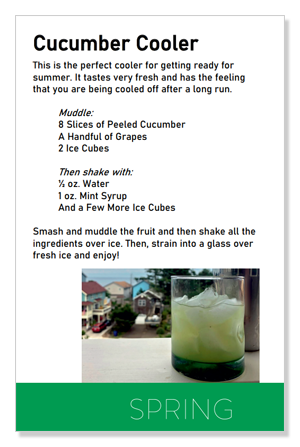 Why I made this book
I love making mocktails. I love the shaking and mixing.
I love all of the different flavors that you can make! 
Many of my friends are being Bar Mitzvahed. I didn't really want to go through the whole Bar Mitzvah process, but I still wanted to have the big party.
So, my parents decided that I still had to do some sort of service project to earn one. (But with the pandemic, you know how THAT turned out! I decided to finish this book anyway!)
About my service project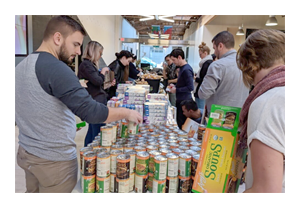 I live in Portland, Oregon, where lots of kids struggle with food insecurity. 
The Portland Backpack Project is an organization where they give backpacks full of food to kids that are suffering from food insecurity at schools or pickup locations.
I think that they are doing a really good job of helping low income families with their food insecurity.
So, 100% of the proceeds of this book will go to the Portland Backpack Project.
How to order
Each copy is $12 and I'll ship or deliver them to your address.
Want to pay by credit card?
Go here to pay by Visa, MasterCard, American Express, and PayPal. (You don't need a PayPal account!)
You can also pay by check, Venmo, or Cash App.
To do that, start here and let me know your address and how many you want on this form.
Again, all proceeds will be donated to the Portland Backpack Project.
Thank you!